News & Events
CELEBRATING 25 YEARS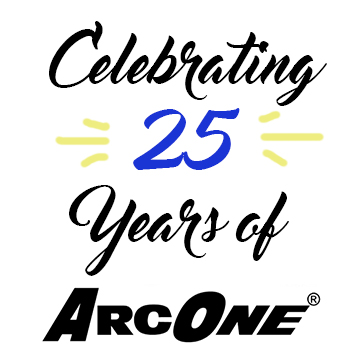 August 21, 2017 -
ArcOne® is proud to announce we are celebrating our 25th anniversary.

ArcOne® was founded in 1992 as a start-up, but overtime became number one in North America for Auto-Darkening.

Over the years, ArcOne® has kept up with the ever changing technology and met the demands of the industry while always bringing forth innovation and exceptional quality in our products.

Today, ArcOne® is stronger than ever having firmly established market-leading products, multiple private brands, a large overseas wholesale network, and in-house design and engineering.

Thank you for all of your support, and we look forward to many more years of success!