News & Events
THE BFF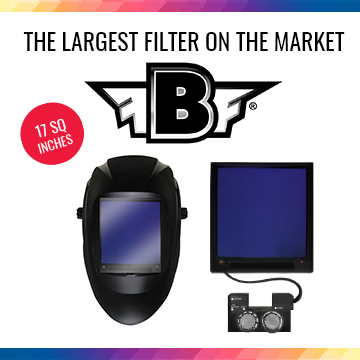 August 7, 2019 -
See clearly into the future of welding with the worlds largest filter, the BFF.
Introducing the largest filter on the market. With a viewing area of 17 square inches, it surpasses all other filters in its quality and performance.
Take a look at this video to learn more about the BFF.